Castle Captains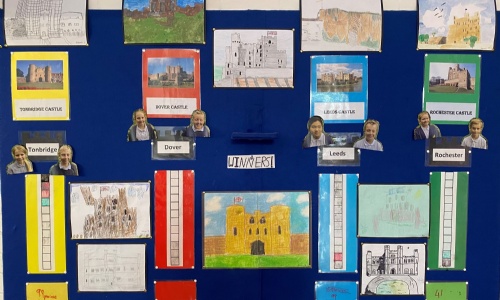 When children join our school they are allocated a castle to join. The four castles are Dover (red), Leeds (blue), Rochester (green) and Tonbridge (yellow).
At the beginning of the year our pupils vote for who should lead their team/castle in the role of Castle Captain. They are children who have proved to their peers and the staff that they can act responsibly and lead compassionately.
This year are Castle Captains are:
Dover: Charlie and Olivia
Leeds: Jed and Jojo
Rochester: Austin and Lily
Tonbridge: Anna and Dexter.
Well done to those children and good luck with adding up those castle points every week!