Physical Education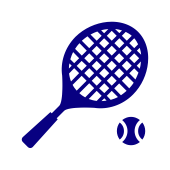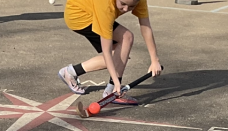 AIMS
The national curriculum for physical education aims to ensure that all pupils:
develop competence to excel in a broad range of physical activities
are physically active for sustained periods of time
engage in competitive sports and activities
lead healthy, active lives.
TEACHING METHODS
At Wateringbury, our curriculum is informed by the National Curriculum and we use Val Sabin schemes of work to ensure we have good progression in skills.
Typically, children will have two lessons of physical education a week, one in the hall and one outside. Teachers aim to keep children as active as possible throughout their lesson, whilst developing the skills in focus. We want children to develop enjoyment of physical activity, so that it becomes part of their lifestyle, now and in the future.
Lessons will always begin with a warm up to ensure children are prepared for the activity ahead. Teachers will then introduce or revise a skill, which children practise and consolidate either independently or in small groups. Finally, children are organised to play small sided competitive games or activities.
To ensure children become competent swimmers, each year in KS2, children have a block of swimming lessons from a qualified swimming instructor at our local swimming pool.
HOW CHILDREN LEARN IN PHYSICAL EDUCATION
Wateringbury athletes will:
use running, jumping, throwing and catching in isolation and in combination
play competitive games, modified where appropriate and use basic principles suitable for attacking and defending
develop flexibility, strength, technique, control and balance
perform dances and gymnastic sequences using a range of movement patterns
take part in outdoor and adventurous activity challenges both individually and within a team
compare their performances with previous ones and demonstrate improvement to achieve their personal best
swim using a range of strokes effectively
perform safe self-rescue in different water-based situations.