Uniform
Below is a list of school uniform items which every child should have when starting school. School branded items can only be bought from the school uniform shop. Only the starred branded items are compulsory; other items bearing the school logo can be substituted with similar items.
Please follow these links to go to the Brigade site:
Deliver to school: https://www.brigade.uk.com/parents/school/WA2067DS/
Deliver to home: https://www.brigade.uk.com/parents/school/WA2067PD/
If you are unsure about your uniform requirements, please speak to the School Office. We are here to help. We also have a second hand uniform shop to help with replacement items.
PLEASE ENSURE ALL ITEMS ARE NAMED!
Daily Items
Navy blue (with school badge) sweatshirt or cardigan*
White polo shirt (available with school badge)
Dark grey tailored school trousers or shorts (not leggings, jeans or tight fit).
Navy or dark grey skirt or pinafore dress
Navy blue gingham summer dress or culotte playsuit (terms 1, 5 and 6)
Black school shoes (not trainers, boots or sandals).
Navy book bag with school logo (Reception & Key Stage One)*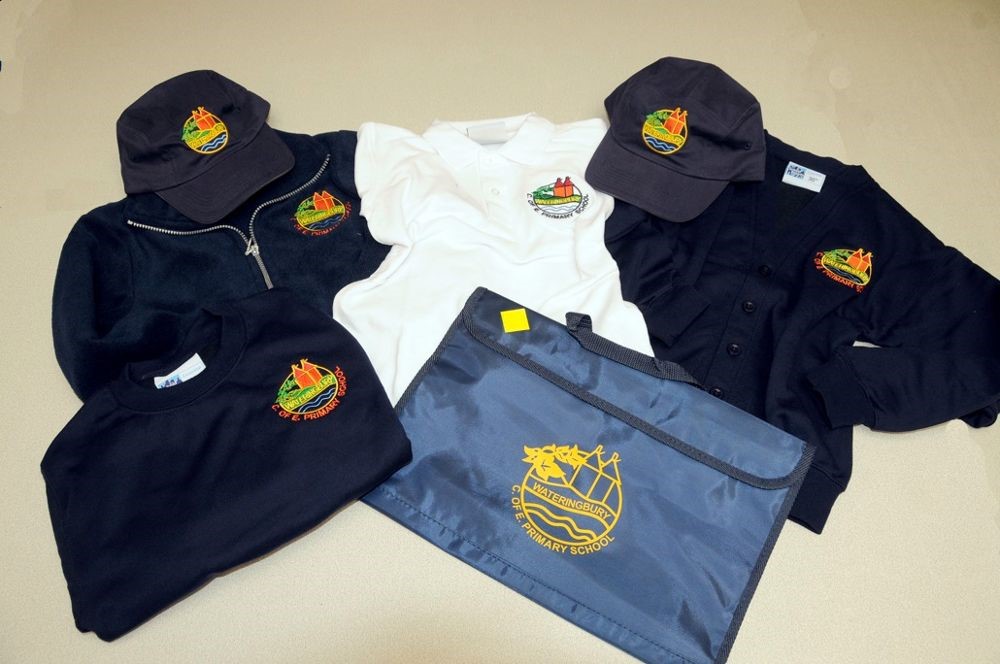 PE Kit
Yellow crew neck t-shirt (with school logo)*
Navy blue shorts or sort
Navy blue tracksuit bottoms (unbranded) may be worn in the winter
Plain navy (unbranded) zip up hoody (optional)
Drawstring bag (available with school logo)
Black, navy or white trainers (as plain as possible)
[PE kit should be kept in school so that classes can do PE sessions on unplanned days too.]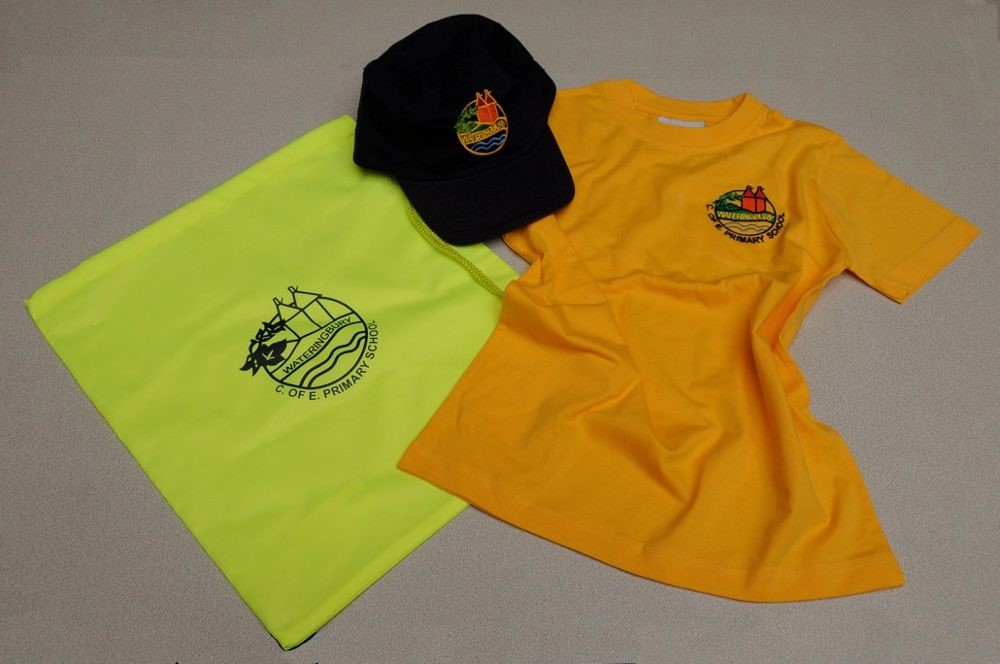 Outdoor Wear
Waterproof coat with hood (available with school logo)
Fleece with school badge (not to replace school jumper)
Sun hat in the summer (available with school logo)
Woolly hat in winter (available with school logo).
Equipment
Children need a coat most days.
Sun hat in hot weather.
Named water bottle with spout or flip lid (to avoid spillages)
SMALL bag if needed in Years 3-6 as corridor space is limited.
Other Expectations
Long hair (shoulder length or longer) must be tied up at school regardless of gender.
Hair ties and hairbands should ideally be school colours and not too big (no large bows, etc).
No jewellery to be worn to school apart from plain, small earring studs (not hoops). Children should be able to remove these for PE lessons.
No toys are to be brought in from home.